the barton group, pllc
kk barton, cpa, mt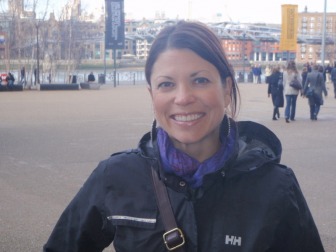 kk barton, cpa, mt
,

Hello and welcome to The Barton Group's website. Thank you for visiting.
Please read on if you are interested in learning more about who we are and
what we do.

KK Barton CPA, MT is U.S. tax professional living in Central Europe. She has over
20 years experience working in the business world. Currently, she works remotely from her office in Prague, Czech Republic providing tax advisory, tax prep, and overall business consulting.

She spent the beginning of her career at a Big Four public accounting firm
working in the Financial Services Tax Group. There, she gained indepth tax experience related to partnership, real estate, and investment fund sectors.
Her next opportunities provided for a broad spectrum of experience working in a variety of industries, including trucking & transportation, real estate development, hotel management, and family owned businesses.

As the owner of the Barton Group, KK works with a variety of industries, including health care providers, NFL & MLB athletes, SAG Artists, restaurateurs, software start-ups.

She really enjoys talking "shop" as a sounding board for her clients. She has helped with anything from which individual health insurance plan to choose - to tax structuring for $450M real estate developments. She has been able to leverge her experience working with a variety of industries to help support her clients, not only in tax and accounting, but general business life happenings.

The beauty of technology has afforded her the opportunity to live in places, such as Central Europe, while supporting clients in a variety of geographical areas, including Los Angeles, Bozeman, Denver, Detroit, Prague, and so on.

Working remote is easier than ever because of amazing technologies; providing secure and quick access around the world.
The Barton Group uses the following technologies to assist in the workflow:

Lacerte Tax, e-filing, Intuit online, wireless printing, a dedicated fax line, multiple social media accounts - Skype, Facetime, Facebook Messenger, secure online document sharing site, a U.S. physical mailbox, and a U.S. cell phone number, we also invoice electronically.