the barton group, pllc
kk barton, cpa, mt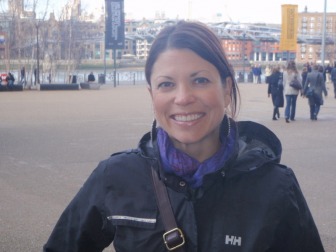 kk barton, cpa, mt
kk barton, cpa, mt , is the owner of the barton group, pllc. she is a certified public accountant with a masters in taxation, specializing in small business consulting, planning, and taxation. above all, she is considered a business therapist, listening to and providing business owners with tools to help them achieve their goals. she works with executives, entrepreneurs, and professionals as a trusted business advisor.

Her approach is to assist her clients in making proactive decisions for their business and life. She provides them with a 360 degree view of their financial, accounting, and business goals. The end result should allow her clients to focus on what they love, their customers, patients, and/or clients.

kk's background includes over 20 years of experience in virtually all aspects of taxation and business consulting. she graduated from michigan state university's eli broad college of business with a bachelors of arts in accounting and the university of denver's sturm college of law with a masters in taxation.

kk's career as a cpa began with coopers & lybrand in detroit, mi and pricewaterhousecoopers, in denver,co. she also worked as a senior manager at local denver cpa firm. In 2009, her family made a lifestyle choice to move north to montana. there, she formed the barton group, pllc located in bozeman.

kk has expertise in providing accounting, tax, and consulting to individuals and business owners. she has spent significant time providing services to a variety of industries, including real estate, investment companies, hotel owners & operators, trucking/transportation, aviation and software start-ups. she develops strong relationships with her clients because she is "wired to care". she not only is considered a solid tax professional, but a trusted advisor.